Not to be confused with the song Hikari.
Hikari is one of the Partners in Arcaea. Along with Tairitsu, the player is given her at the start.
Character
Edit
Hikari's name means "light" in Japanese. Four alternate versions of her are: Hikari (Zero), Hikari (Fracture) (who appeared in Luminous Sky), Hikari & Fisica and Hikari (Summer).
Appearance
Edit
Personality
Edit
Official Lore
Edit
This section is a stub. You can help by contributing information to it.
Stats by Level
Edit
LEVEL
1
2
3
4
5
6
7
8
9
10
FRAG
55
55
55
55
55
56
57
59
61
64
STEP
35
35
35
35
35
36
38
40
42
46
LEVEL
11
12
13
14
15
16
17
18
19
20
FRAG
68
71
73
75
76
77
77
77
77
78
STEP
49
53
55
57
59
60
60
60
60
61
Hikari's design and name, as well as Tairitsu's, were first unveiled on the official Twitter when they reached 5,000 followers.
Hikari appears on several pieces of song artwork for this game: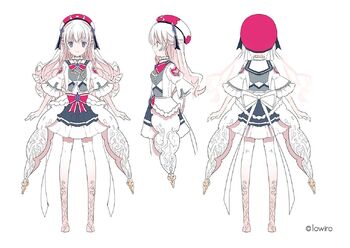 Hikari's original concept art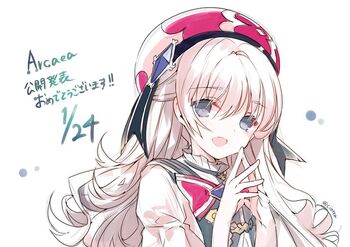 Congratulatory image by シエラ (cierra) for the official unveiling of the game
Fan Theories
Edit